Welcome to the demo website for FIDO2 for ASP.NET by Rock Solid Knowledge.
This website allows you to test our FIDO2 Certified Component using your FIDO authenticator of choice.
Register to create an account using your built-in platform authenticator (Windows Hello, MacOS, Google Pixel) or one of the many other FIDO2 keys
Login via your registered authenticator
FIDO Alliance Certified Component

Supports ASP.NET Core 2.1, 3.0 and 3.1

Created by Rock Solid Knowledge - a FIDO Alliance Member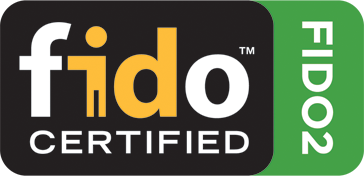 FIDO2 for ASP.NET is fully certified by the FIDO Alliance and has been tested with the following authenticators:
Windows Hello
Google Pixel 3
Yubikey FIDO2
Yubikey 5 Series
Yubikey U2F
Yubikey 4 Series
Titan Key
Solo Key
Fetian K9
Try FIDO2 for ASP.NET for FREE
Protect your users with unphishable authentication.
Unphishable 2FA
Passwordless authentication
Users safe from database breaches
Still Need Help?
Let us know if you think anything is missing from the documentation or get in touch for further help and support.
Note: This site only stores credentials in memory. You may need to re-register keys periodically after we restart the website.